Build your
workforce
faster.
Teero's high-volume applicant tracking system helps companies find and hire frontline, gig, and hourly workers.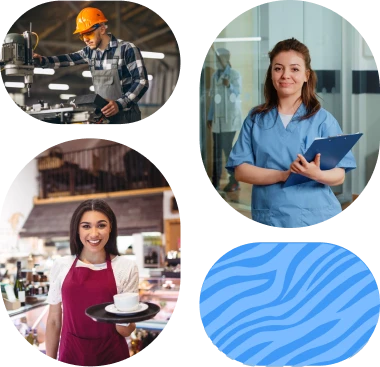 Made with experience from
Tired of confusing software, manual tasks and a lack of quality applicants?
Applicant tracking systems (ATS), candidate CRMs, and all-in-one hiring software have yet to evolve. Today's workforce is flexible and mobile, but traditional hiring software is not.
Most Recruitment and Operations teams rely on applicant tracking systems built for knowledge workers. Others will make complicated spreadsheets to fill the gap.
These approaches fail to optimize for high-volume hiring.
Teero provides a mobile-first candidate experience enabled by an easy-to-use ATS. Improve your time-to-hire today without sacrificing on scalability or security.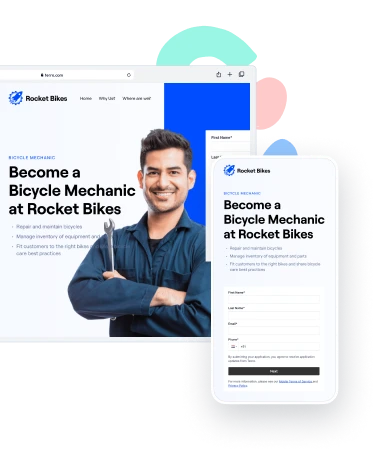 Promote your
employer brand
High-converting job pages sell applicants on joining you over the competition. Reinforce your brand with a career site built for you, or collect applicants from your own.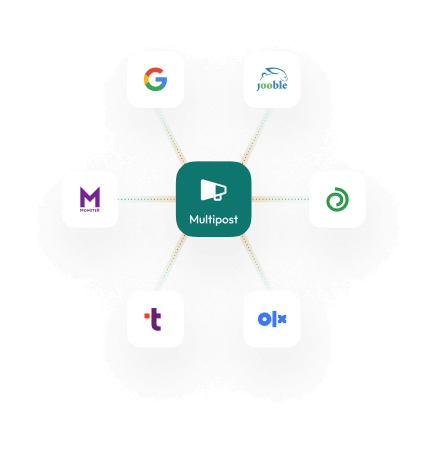 Post to top job
boards for free
Expand your reach with no effort. Teero shares your jobs with the top job boards including Indeed, Google, Talent and more.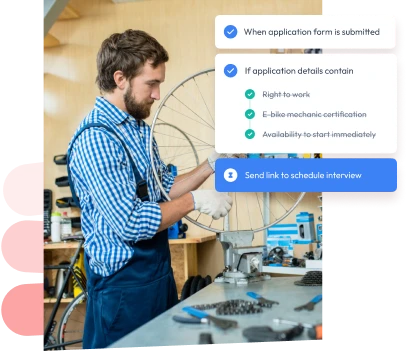 Qualify applicants automatically
Easy-to-use mobile forms collect all the information you need to know. Simple rules make sure you speak to the right people first.
Message via text and email
Progress applicants quickly with customizable message templates and sequences. Keep them in-the-know right on their phone.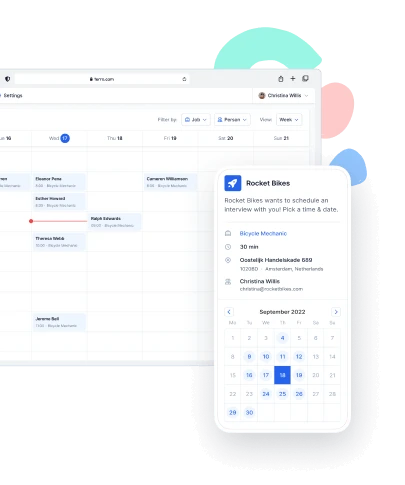 Scheduling and reminders done for you
Let applicants schedule interviews themselves. Two-way sync with your calendar eliminates double bookings and automated reminders prevent no-shows.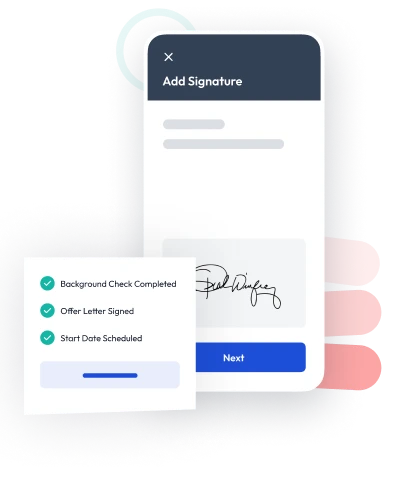 Streamline offers and onboarding
Securely collect all the information to make an offer and have it signed right on their phone. Minimize time wasted on admin for someone to start working.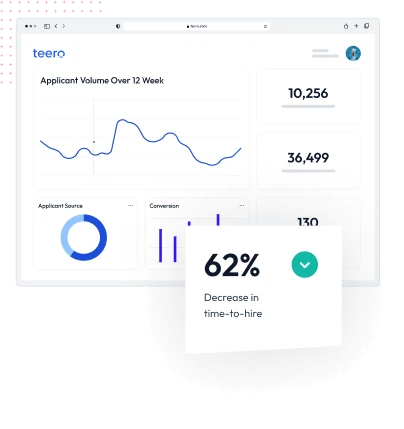 Understand your key metrics
Measure time-to-hire, conversion and other key metrics with intuitive dashboards and reports. Optimize your hiring funnels and prevent drop-offs.
Change you look forward to
5-Star
Implementation
Tailored onboarding experience with our hiring experts. Start immediately from best practices.
Essential
Integrations
Connect to your existing HR, e-signature, and background check tools. When needed, export your data with ease.
Scalable
and Secure
GDPR, SOC 2, Type 2 from Day 1. Hire thousands with ease, no matter the country, currency, or language.
Frequently Asked Questions
Sign up to receive news, tips, and tricks from Teero